Report from the TAMASHII NATIONS "DRAGONBALL WORLD ADVENTURE" booth
at the Comic-Con International: San Diego – plus a review of event exclusive items!
TAMASHII NATIONS
"DRAGONBALL WORLD ADVENTURE"
booth at SDCC
---
The first stop on the "DRAGONBALL WORLD ADVENTURE" was the Comic-Con International:
San Diego, held from July 18th ~21st, 2019.
Check out this exclusive report about TAMASHII NATIONS booth!

Last year featured an amazing replica of the World Martial Arts Tournament. This time the booth was designed based on west city where Bulma's father Dr. Brief's "Capsule Corporation" located.

We highlighted two special items!
The first is S.H.Figuarts Jiren, which is taking pre-orders right now!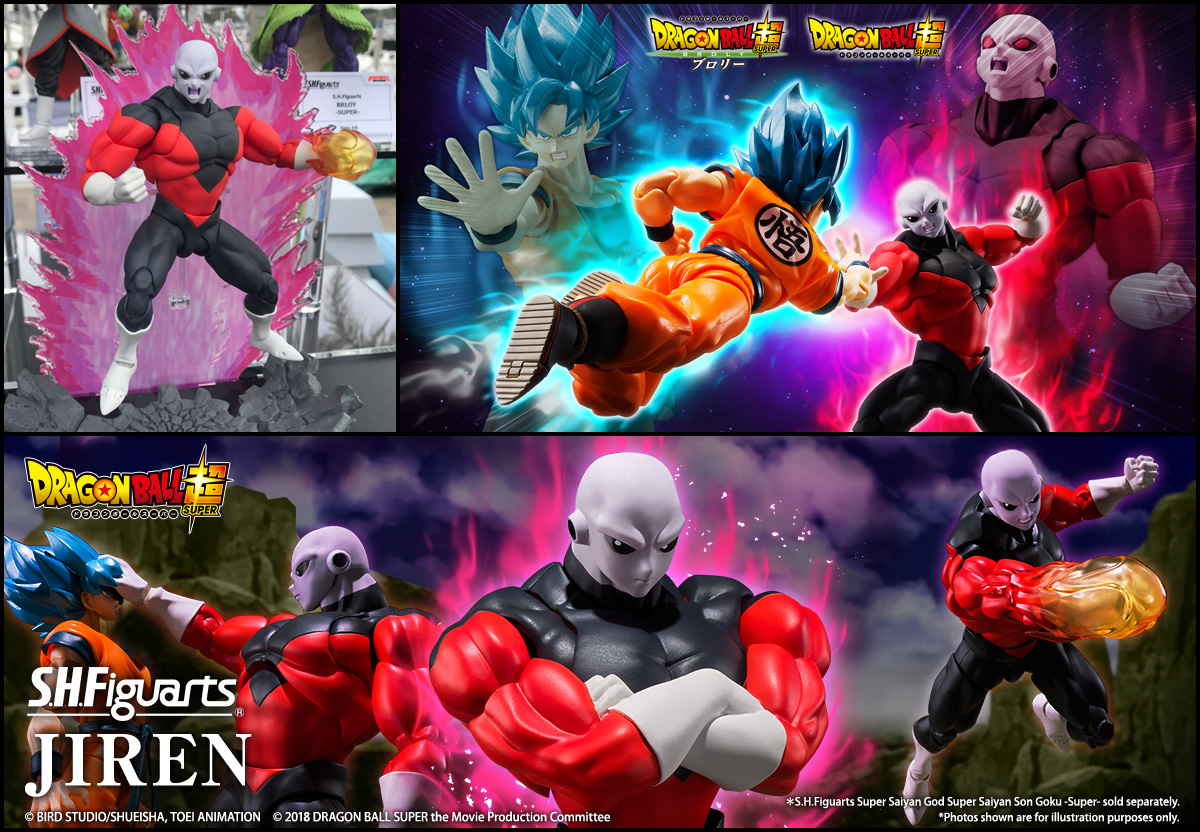 The second item was a SDCC debut, SON GOKU -Ultra Instinct-!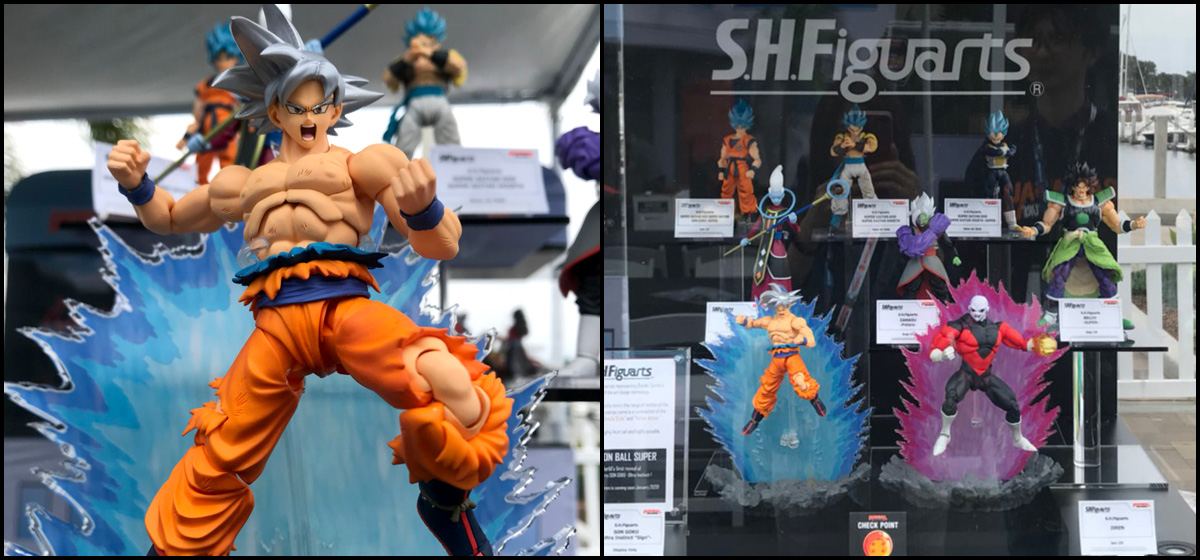 Numerous other figures from boyhood saga were also on display. We also conducted a survey of visitors to see which boyhood saga characters they'd most like to see. The results will be announced at the second event, the Unboxing Toy Convention in Mexico!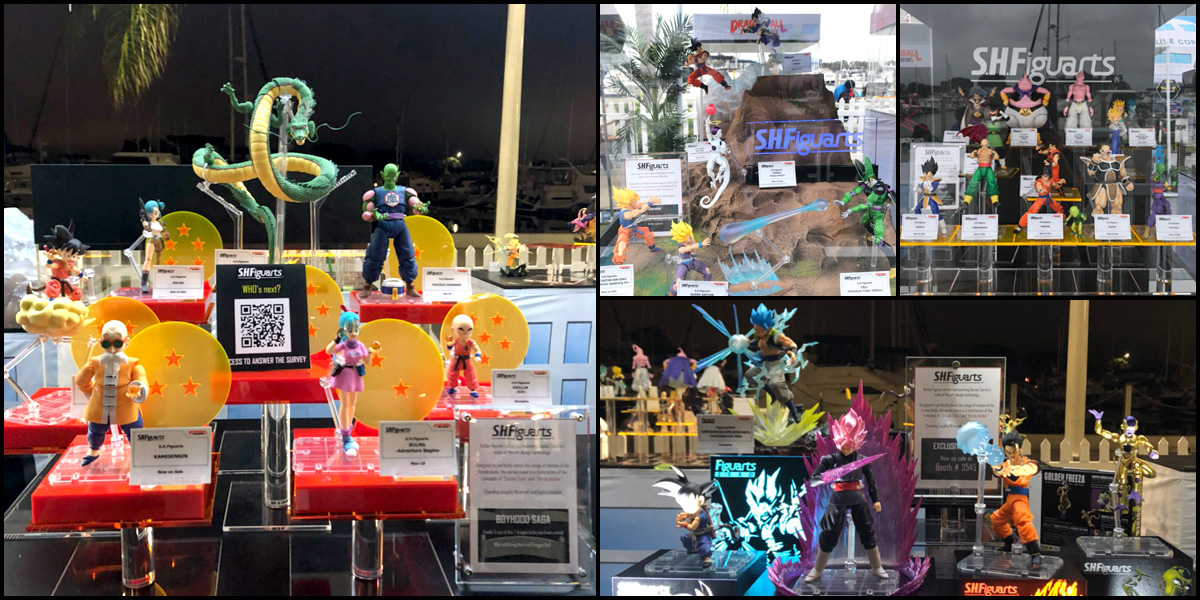 Event limited item review
Limited-edition items were sold at the SDCC Dragon Ball World Adventure. This is the first time their packaging has been revealed!
The packages feature a symbolized rendition of each character against a matte black background. The colors and artwork are designed to complement each other, so they're perfect to display together!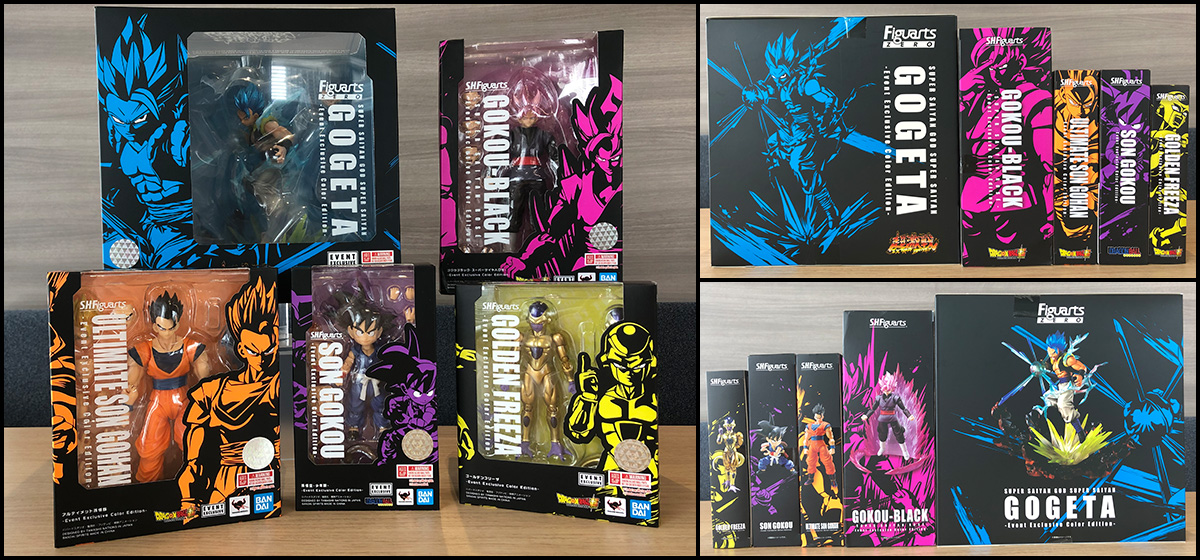 S.H.Figuarts SON GOKU -KID-
-Event Exclusive Color Edition-
The first special event figure was this rendition of Goku in his earliest costume.
In comparison to the standard version, with orange robes, this blue version with bow-tied belt is
designed to more closely resemble his appearance in the theatrical version.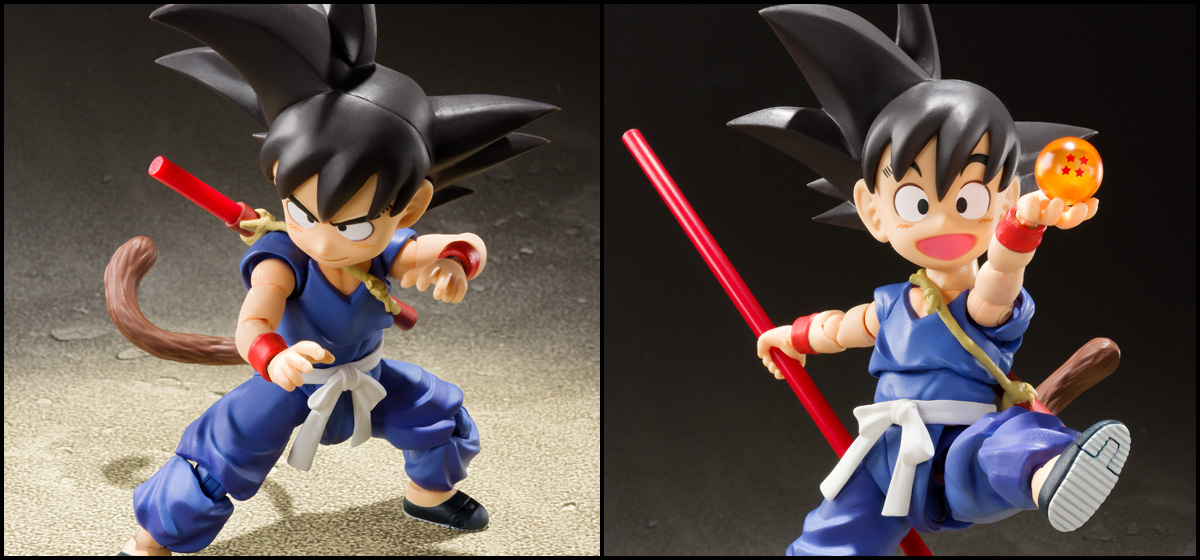 S.H.Figuarts ULTIMATE SON GOHAN
-Event Exclusive Color Edition-
A limited-edition portrayal of the ultimate Son Gohan from Dragon Ball Super!
Display it with the separately-sold Super Saiyan God Super Saiyan Son Goku -Super- to re-create scenes from the Dragon Ball Super anime!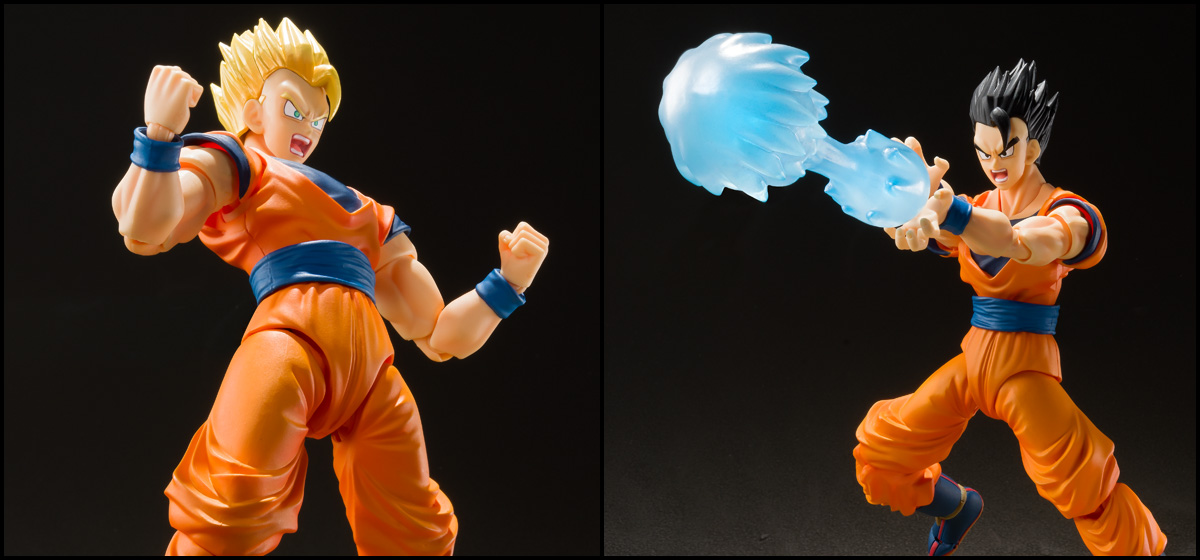 S.H.Figuarts GOLDEN FRIEZA
-Event Exclusive Color Edition-
A special event exclusive Golden Frieza as seen in the film Dragon Ball Super: Broly!
Based on the 2015 S.H.Figuarts edition, it features a richer "champagne gold" coloring.
And the head and chest have been re-sculpted to capture Golden Frieza's startlingly powerful transformation!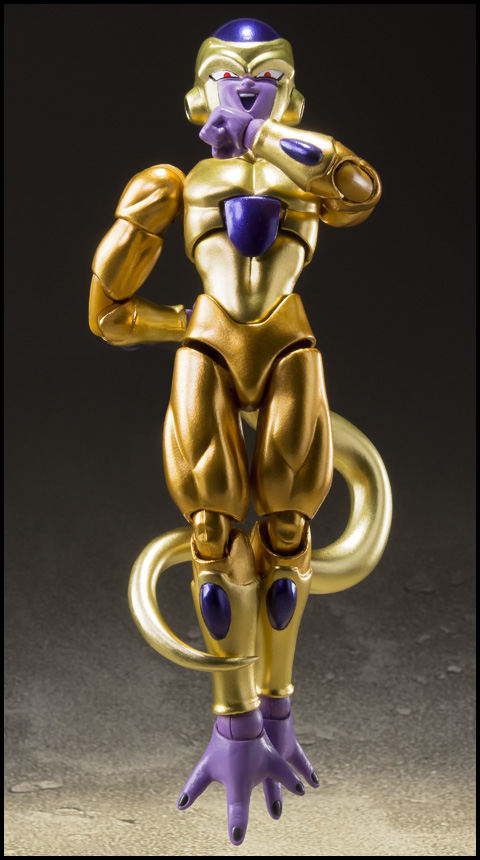 S.H.Figuarts GOKU BLACK -SUPER SAIYAN ROSE-
-Event Exclusive Color Edition-
The head features translucent parts to capture the moment Goku Black transformed into Super Saiyan Rose mode!
Pink coloring and pearlescent coating give it a beautiful rose luster.
Compare it to the standard Goku Black to see how three-dimensional the hair looks!
The chest and legs are clad in a grey outfit painted to show the reflection of his aura,
which makes it a perfect match for displaying with the aura effect part, itself finished in purple and pink gradations.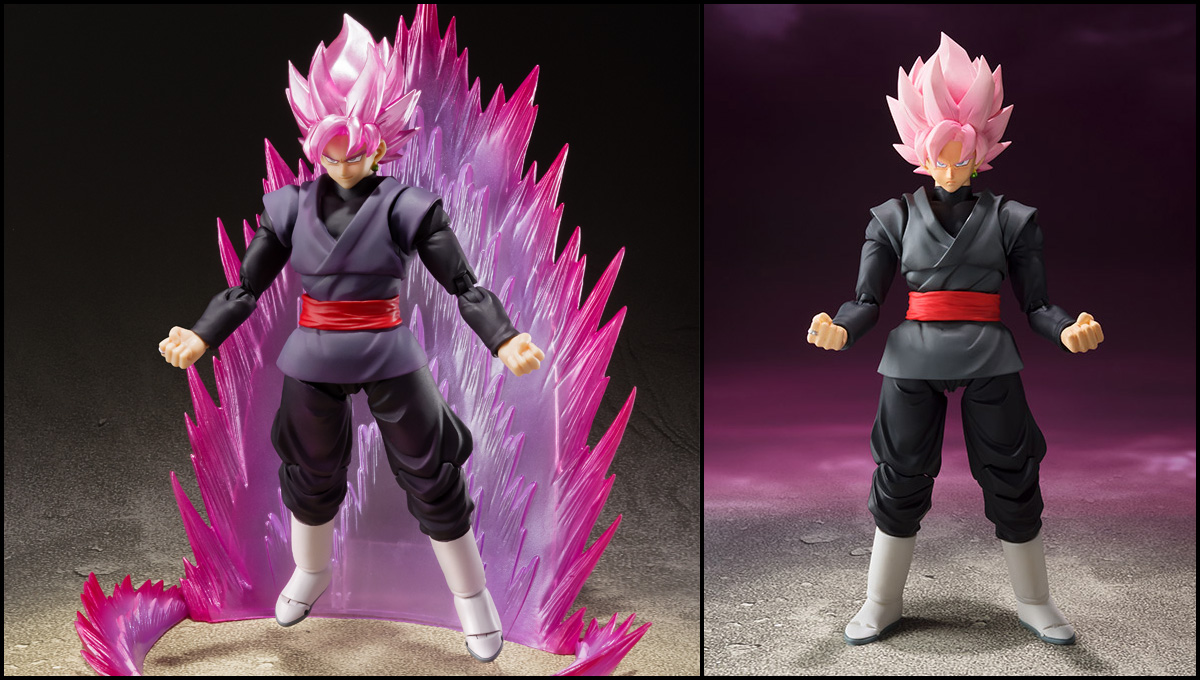 Figuarts ZERO SUPER SAIYAN GOD SUPER SAIYAN GOGETA
-Event Exclusive Color Edition-
Includes two expressions: grimacing and shouting, plus new sculpting for this event exclusive!
Featuring an impressive size, which makes it seem he's ready to launch his immersive, powerful attack!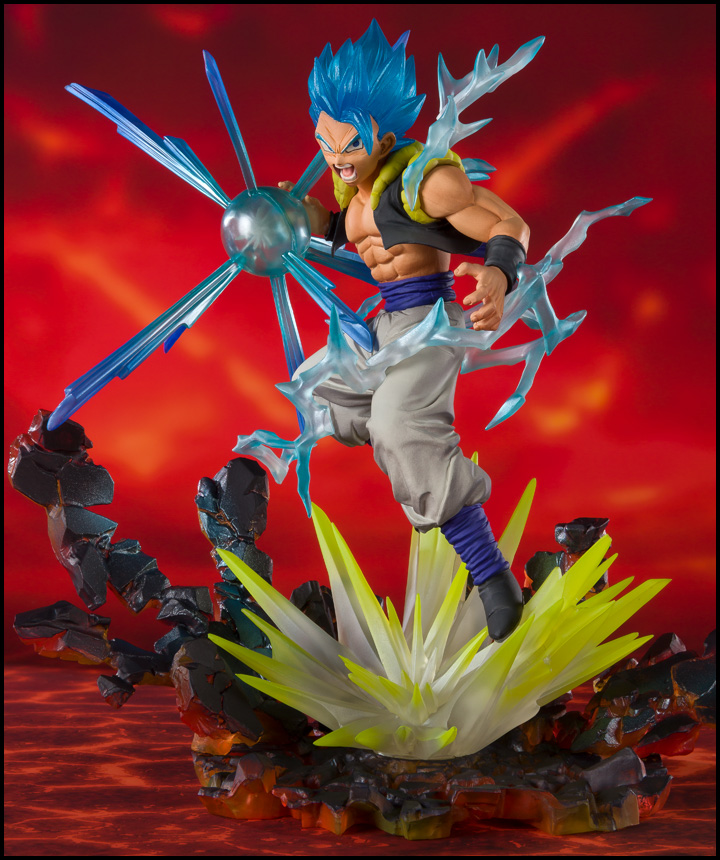 Stay tuned for more new info
from the Dragon Ball Docks at Hong Kong Times Square!!