San Diego
EVENT REPORT
---
@San Diego Comic-Con International
Dragon Ball is back in San Diego!
Dragon Ball World Adventure has kicked off here in San Diego,
blending the worlds of film,
gaming and collectibles in an exciting spotlight attraction at Comic Con.
Enjoy a day at CAPSULE CORP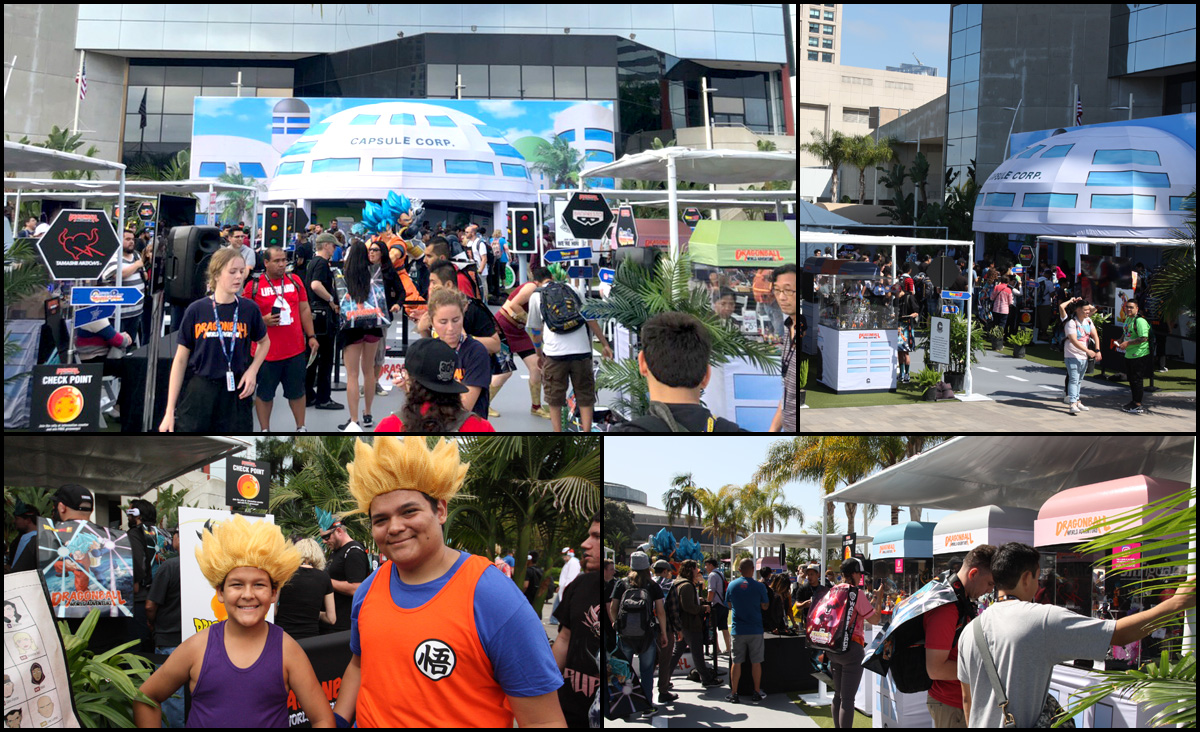 Celebrate our new Guinness world record!
On 7/17 (wed), 786 fans gathered to beat the world record of 'World's largest Kamehameha'.
It was recorded by Guinness officially!

Free swags every day!
Join the Dragon Ball Rally and win special swags!
Distributed every day until supply lasts.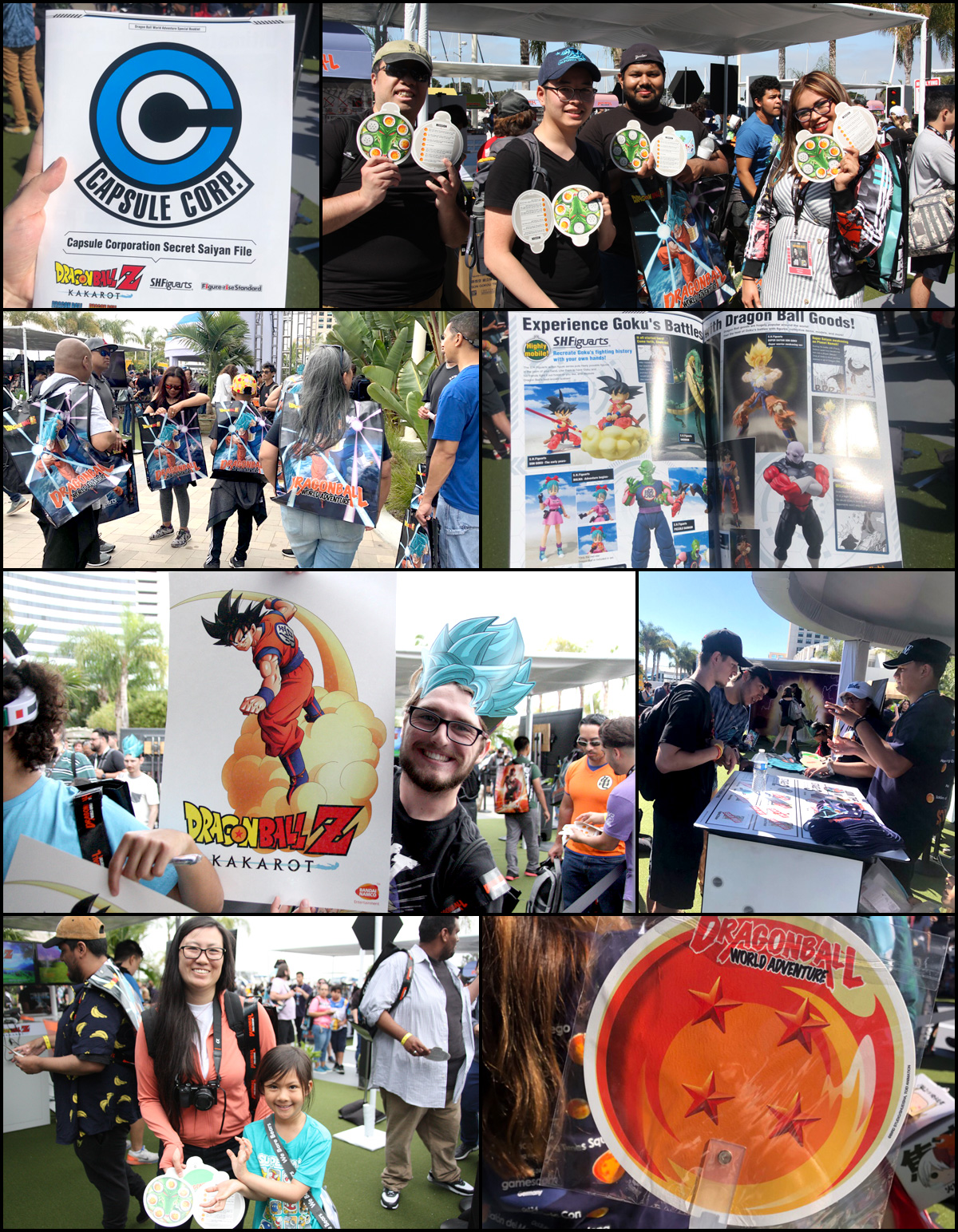 Fans enjoying photo OPS!

Tamashii Nations
Tamashii Nations is proud to announce their new action figure, S.H.Figuarts SON GOKU -Ultra Instinct "Sign"-
Also cannot forget S.H.Figuarts Jiren, pre order now at local stores.
Event exclusives are available at Booth #3545!
S.H.Figuarts SON GOKU -KID- -Event Exclusive Color Edition-
S.H.Figuarts ULTIMATE SON GOHAN -Event Exclusive Color Edition-
S.H.Figuarts GOLDEN FRIEZA -Event Exclusive Color Edition-
S.H.Figuarts GOKU BLACK -SUPER SAIYAN ROSE- -Event Exclusive Color Edition-
Figuarts ZERO SUPER SAIYAN GOD SUPER SAIYAN GOGETA -Event Exclusive Color Edition-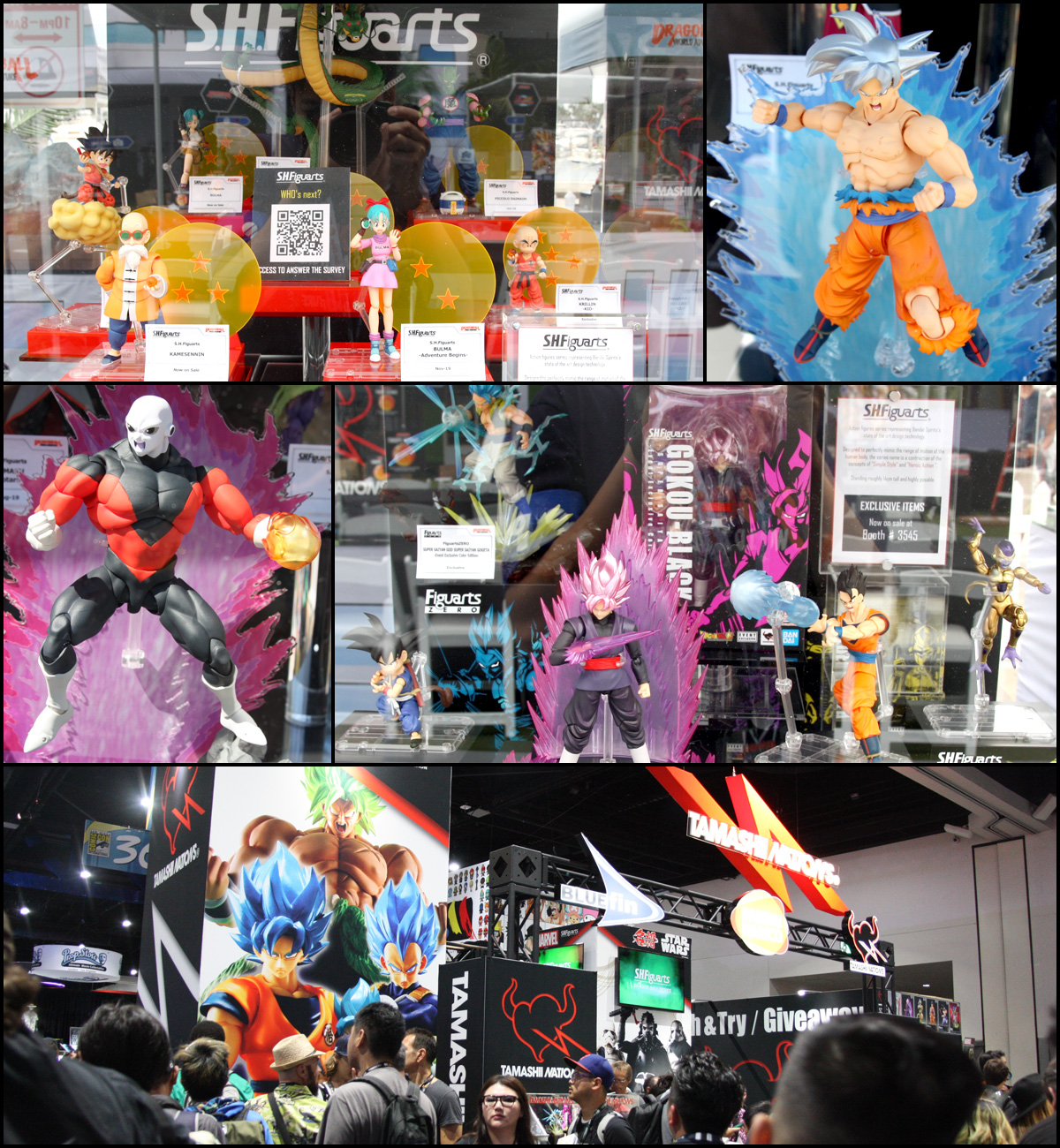 Dragon Ball Z KAKAROT gameplay
Experience the story of Dragon Ball Z!
Be one of the first to try out this really epic game!

Free GIF Photos
Choose from 4 types of backgrounds and create your own special pictures!

Dragon Ball Super Card Game Tutorial
Be the lucky one to get the free Demo Deck set, special PR Card!

Let's try to build!
PLASTIC MODEL KIT SON GOKOU TRIAL Ver. is available at the tutorial booth!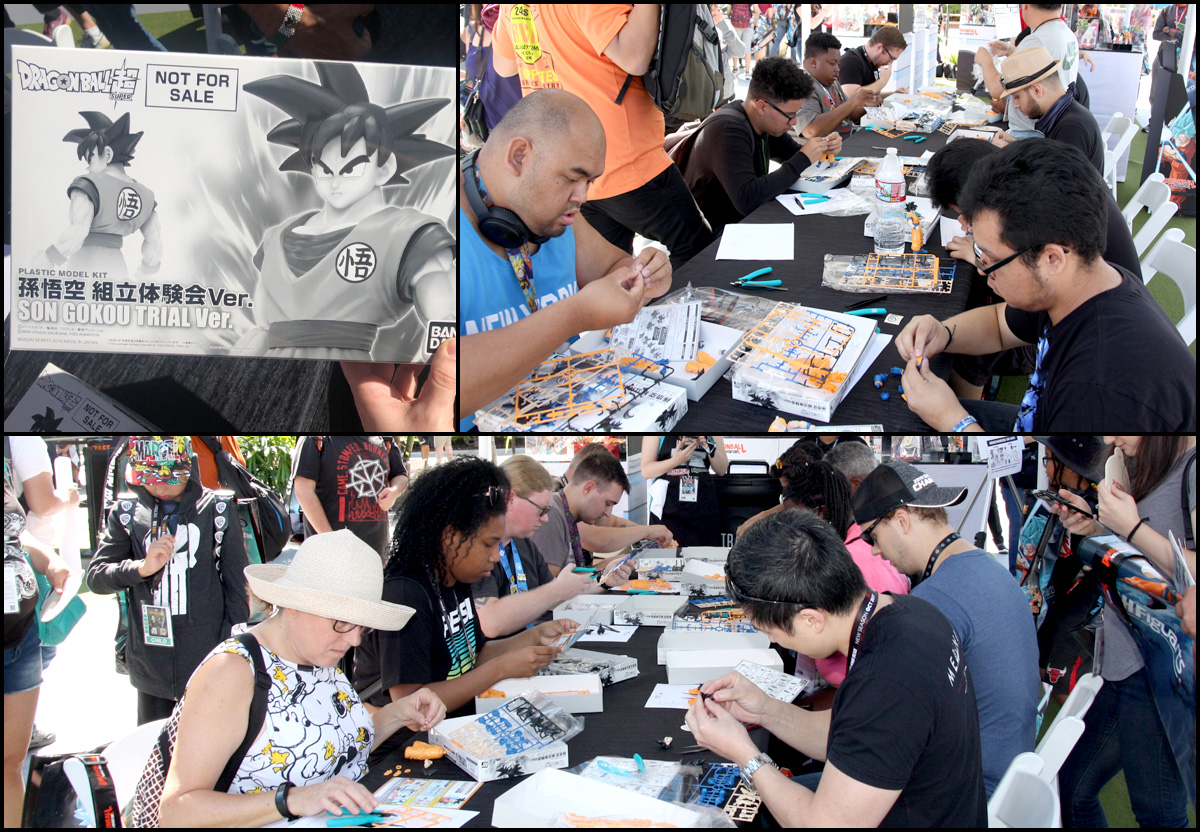 Toy Exhibits
Check out the cool displays of SHOKUGAN, GASHAPON and more!
Cannot ignore the huge diorama of DRAGON STARS.
Purchase at Booth♯401, Booth ♯2343.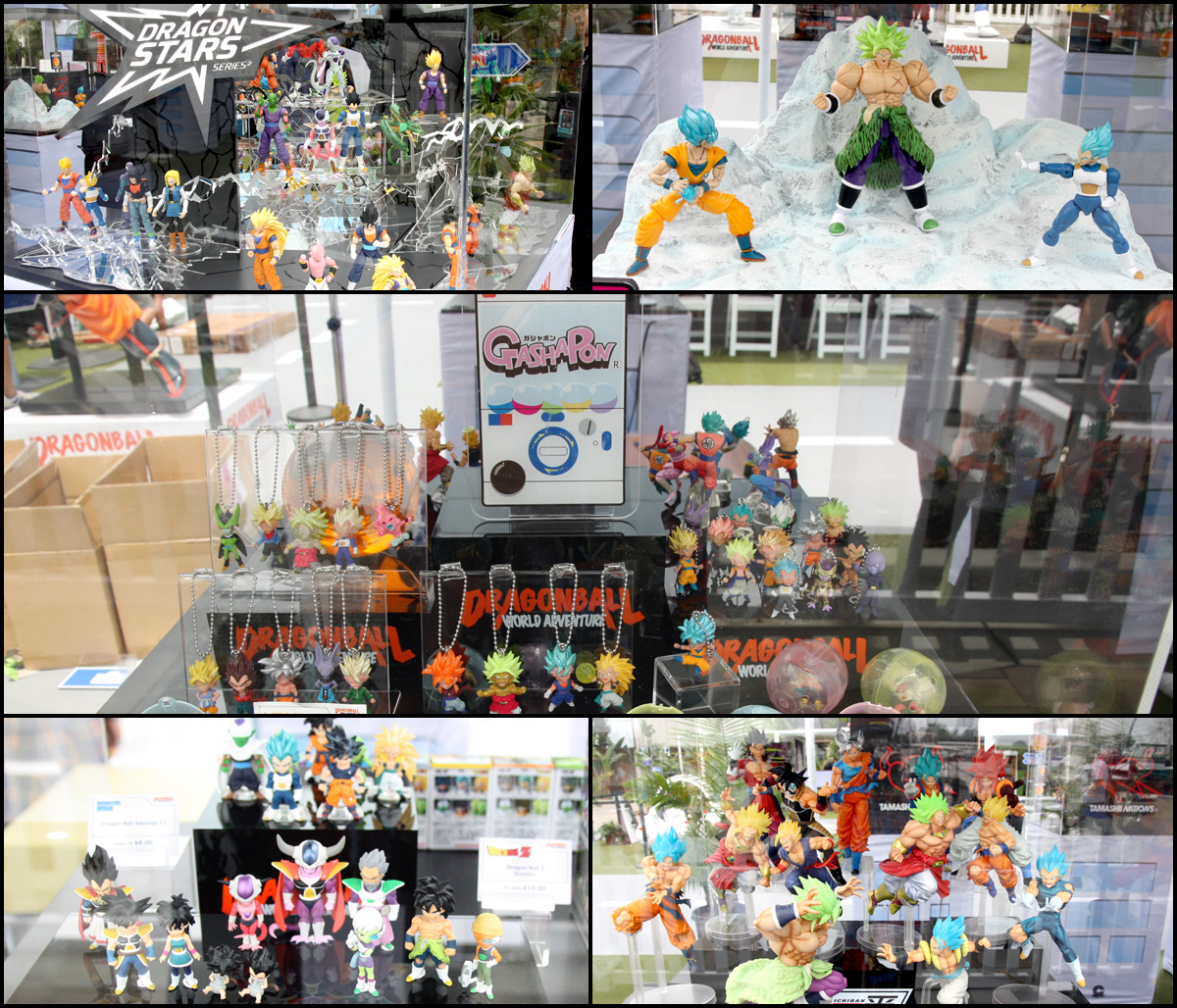 The Dragon Ball world all over Marriot Hotel
Got lost? Don't worry!
The Dragon Ball characters will guide you all the way to the venue.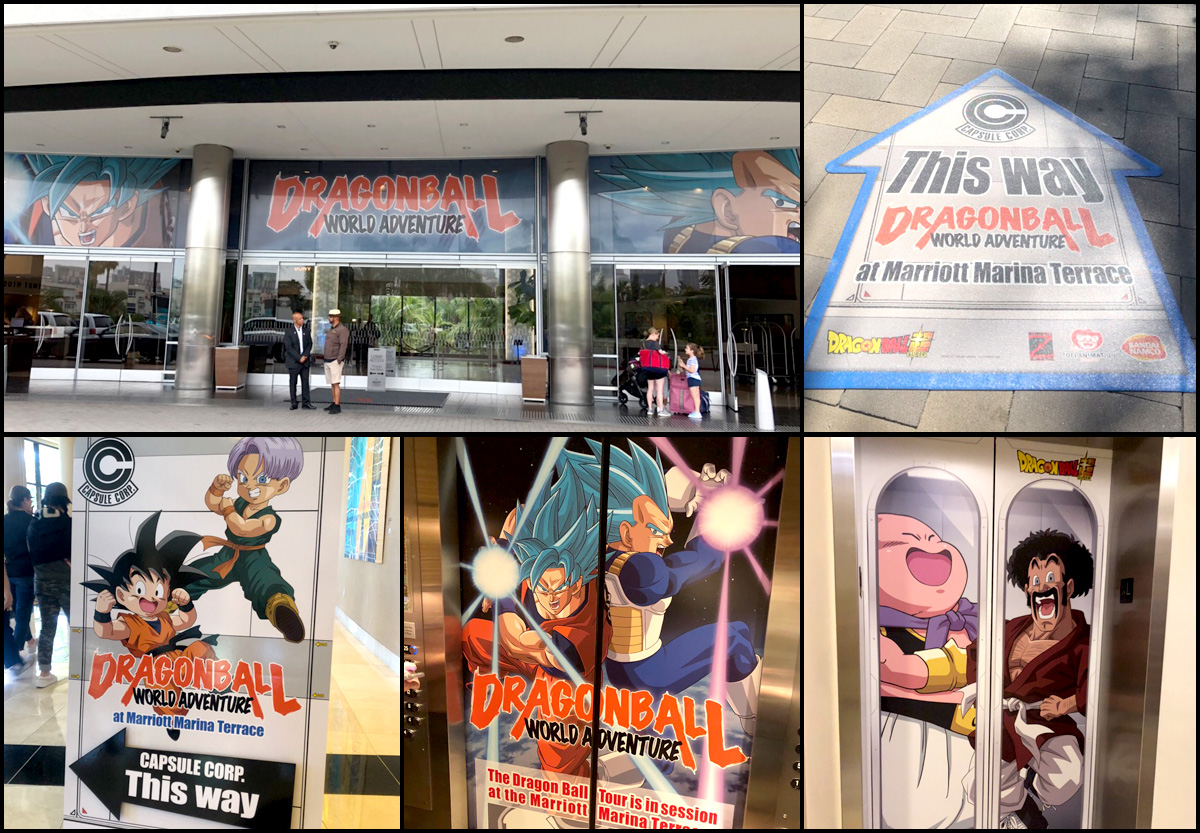 MOVIE
World's Largest Kamehameha at SDCC - Dragon Ball World Adventure