BRANDS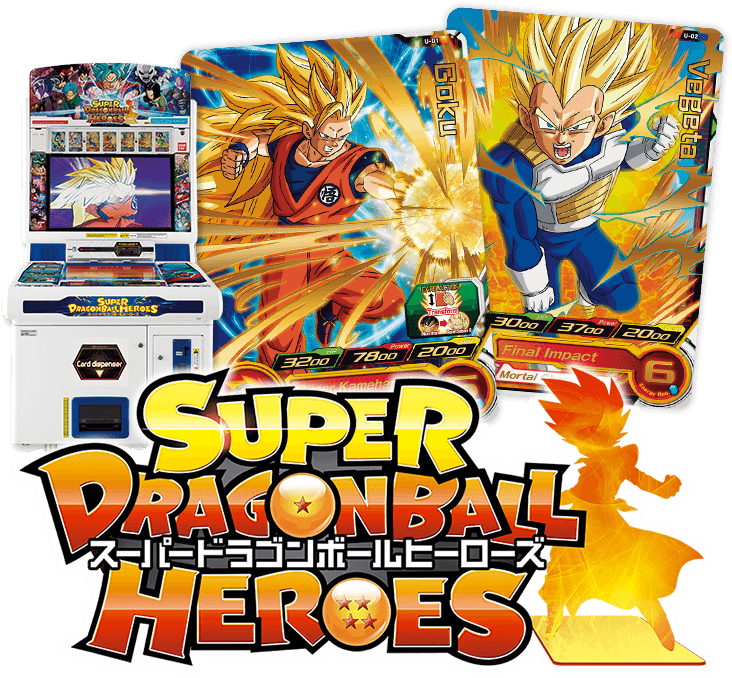 The No.1 Digital Card Game in japan!
Joins The NORTH AMERICA TOUR 2018. DRAGONBALL NORTH AMERICA TOUR 2018
SUPER DRAGONBALL HEROES officially joins!!
This is a demo exclusive at the Dragon Ball North America Tour
*Official Start time TBD
Thank you for participating in the demonstration of SUPER DRAGONBALL HEROES at DRAGONBALL NORTH AMERICA TOUR 2018 , San Diego.
At this time, we have not determined whether SUPER DRAGONBALL HEROES will be demonstrated at future events.
We will be sure to inform you on our website if we decide to demonstrate SUPER DRAGONBALL HEROES at future events.
Experience Dragon Ball Heroes and get a promotional card.
1of the 4cards are dispensed from the machine at random!!
Promotional card(Total 4 cards)
Rental card(Total 4 cards)
Come and join the one & only experience. *Plans for a North American release are undecided.